Family Law Attorney in Milton & Boston, MA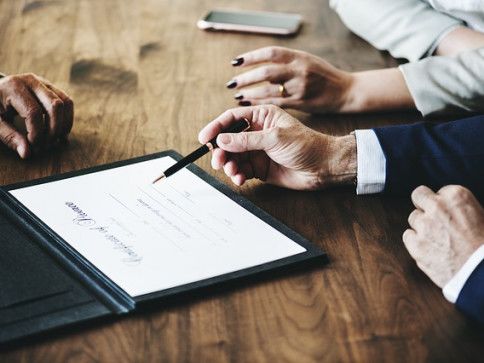 Sit Down with a Compassionate Divorce Attorney in Milton, MA
Conflicts arise in even the happiest of families. Massachusetts law regulates many aspects of familial relationships, from prenuptial to post-divorce agreements. If your relationship is in trouble and you need honest advice, come to the Law Office of Byron J. Knight LLC. in Milton, MA. A child support attorney can help you make informed decisions about the well-being of your family as a whole. Call 617-863-2529 right away to talk to a child support attorney about your family's situation.
Child Support Attorneys in Milton, MA
When you need an experienced, highly qualified divorce attorney in the Milton, MA area, turn to the Law Office of Byron J. Knight. Attorney Knight helps clients get past emotionally stressful times to find a resolution to their relationship problems. For some, the answer is divorce or separation. Others reach a mutual agreement with his help and stay together. Minor children are always a top priority in every solution created under family law regulations. Other issues that require help from this experienced divorce attorney include:
Child custody and support

Spousal support

Visitation rights

Domestic violence

Adoption

Relocation

Property distribution

Agreement modifications
Find your solution by setting up an appointment with attorney Knight today.